Dr. Sherban provides surgical and non-surgical treatment for a wide variety of spinal disorders and conditions, including disc herniation, spinal stenosis, scoliosis, kyphosis, traumatic, and work-related injuries. Dr. Sherban specializes in spinal reconstructive surgery and has been recognized for his expertise in minimally invasive and microsurgical techniques for the spine, utilizing the most advanced instrumentation and technology available.
Dr. Sherban is a graduate of the University of Illinois and Midwestern University Medical School. He also studied in France and completed his spine surgery fellowship at New England Baptist Hospital in Boston, MA where he received extensive training in the use of minimally invasive and microsurgical techniques to treat conditions of the cervical, thoracic, and lumbar spine. This unique fellowship included work with both neurosurgeons and orthopaedic surgeons.
A native of Transylvania and fluent in English, German, French, and Romanian, Dr. Sherban performs innovative procedures including disc replacement, tubular endoscopic microdiscectomy, and minimally invasive spinal fusion.
He is a member of the International Association of Orthopaedic Surgeons and is included in the organization's roster of "The Leading Physicians in the World."
About Dr. Christopher F. Wagener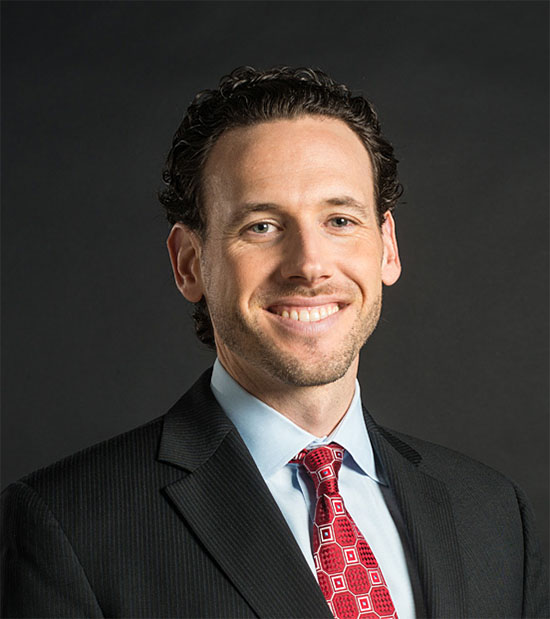 ​
Dr. Wagener is a Board-Certified Orthopedic Spine Surgeon at the Sherban Spine Institute.
Originally from Southern California, Dr. Wagener moved to South Florida after a 15-year career in the Northeast where he served as the Chair of Spine Surgery and Vice-Chair of Staff at a major hospital network leading a large team of spine surgeons and health care providers focused on neck and back care. His reputation and results made him one of the busiest spine surgeons in his region, performing more than 350 surgeries per year.
Dr. Wagener's elite training and practice experience have made him one of the nation's premier surgeons and an expert in spine surgery. He is a graduate of Georgetown University School of Medicine, where he graduated with honors. He performed his Orthopedic Surgery training at Georgetown University Hospital before completing a spine surgery fellowship at the world-famous Mayo Clinic in Rochester, Minnesota.
Dr. Wagener has performed thousands of procedures on the neck and back, helping patients to live better lives. His professional interests are in minimally invasive and alternative spine surgery procedures, and he is considered an expert and innovator in the field. He has been on the development team of multiple FDA-approved minimally invasive surgical implants and is an international speaker/expert, author, and instructor on minimally invasive surgical techniques.
Dr. Wagener believes in an honest and up-front approach to his patients' problems. "I am lucky to have done a lot of spine surgery as well as having access to a network of colleagues to discuss cases," he notes. "I have a sense of who will benefit from surgery and who will not. In sensitive cases involving surgery of the neck and back, experience matters."
When Dr. Wagener is not doing spine surgery, he enjoys spending time with his two young children and traveling with his wife Marie, a dermatologist. In the last few years, he has traveled to Iceland, England, Peru, Argentina, Brazil/Amazon, Panama, and Nicaragua. "Seeing and experiencing different parts of the world allows me to connect with all kinds of patients, as well as appreciate what we have at home," he says. "Without question, it has made me a better person and a better physician."
He also is an avid fisherman, surfer, and enjoys playing golf.
About Dr. R. Warren Rogers
​
Dr. Rogers is a Board-Certified Orthopedic Surgeon that is Fellowship Trained in Spine Surgery. He is a Fellow of the American Academy of Orthopedic Surgeons. After completing his Orthopedic Surgery Residency, he underwent Spine Surgery Fellowship Training at the prestigious Texas Back Institute in Plano, Texas.
In addition to his medical degree, Dr. Rogers has also received a Master of Science in Medical Education and a Bachelor's Degree in Physical Therapy and Biology.
Dr. Rogers specializes in the treatment of the cervical spine and lumbar spine and believes in attempting conservative treatment prior to proceeding with surgery. He performs minimally invasive spinal decompression and microdiscectomy surgeries, along with minimally invasive lumbar fusion surgeries with multiple approaches, based on the patient's pathology and in order to assist in reducing hospital stay and minimizing recovery time. Additionally, he performs anterior and posterior cervical spine surgery, along with cervical disc replacement as an alternative to fusion if indicated. Furthermore, he does other complex and revision cervical and lumbar spine surgeries. Dr. Rogers also treats several other orthopedic disorders and performs several different procedures for pathology of the knees, shoulders, and hips.
A native of Western New York, he is also a United States Military Veteran who proudly served our country for over eleven years on active duty service. He is married, a father of four with two grandchildren.
Dr. Rogers feels that every patient should be treated the same way he would want his family or himself treated.
​
Jessica Adam is a bilingual-skilled, board-certified Physician Assistant at Sherban Spine Institute. She has an extensive medical background.
She was born in Caracas, Venezuela and moved to South Florida at a young age where she began pursuing a career in medicine. She wanted to become a Physician Assistant because it gave her the opportunity to connect with patients and help increase the provider-patient time and quality of care.
Jessica did her bachelor's at Florida International University in Biology and her physician assistant program and master's in medical science at Miami Dade Medical College and St. Francis University where she graduated with highest honors. During her education, she used her free time to give back to the community by helping arrange events that would provide free medical care to those in need.
When she's not working, Jessica enjoys trying out new restaurants in South Florida, as well as doing Pilates and kickboxing in her spare time.